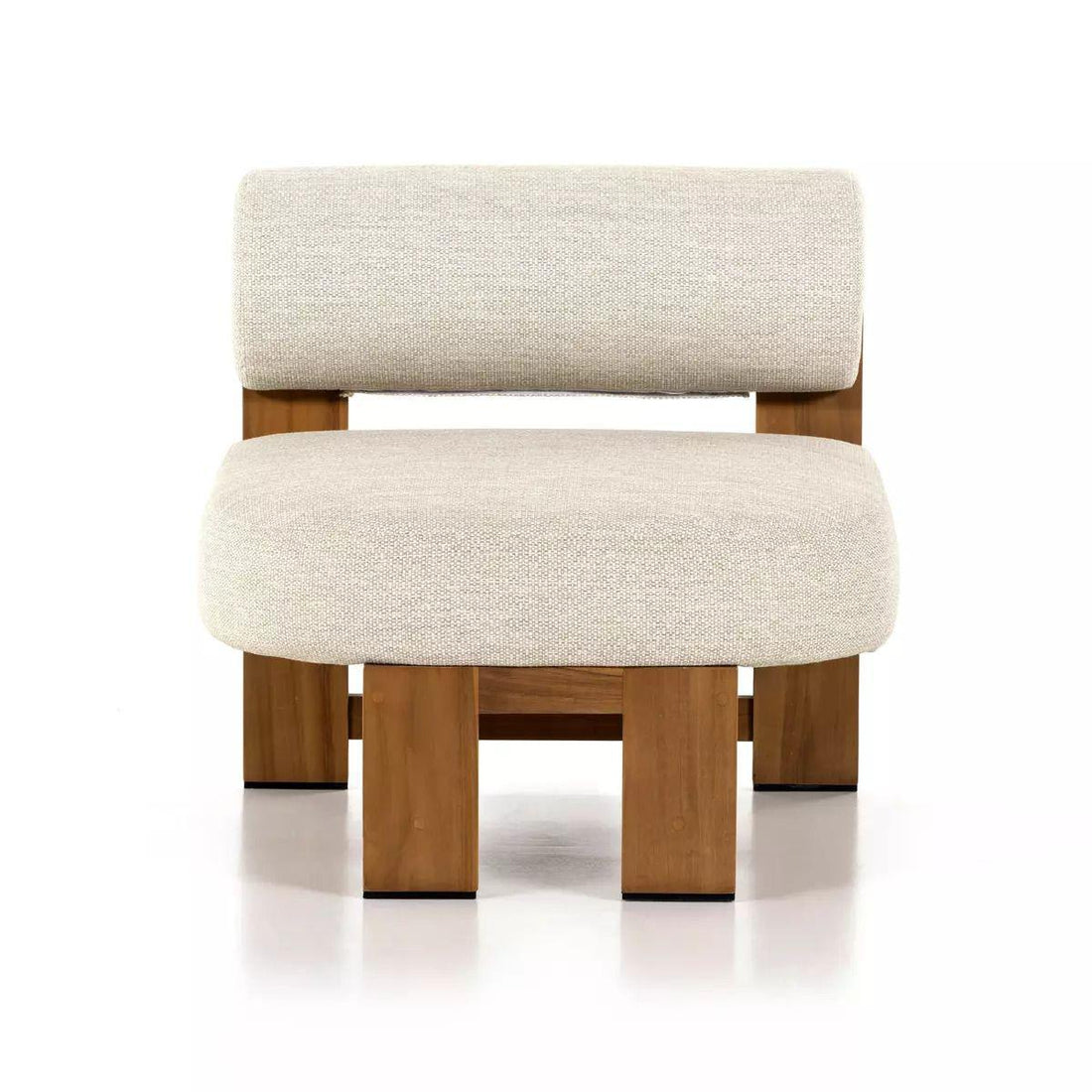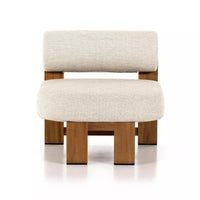 Palm Dessert Indoor/Outdoor Chair
Sculptural rounded cushioning softens the linear, asymmetrical frame of this outdoor statement chair. Solid 100% FSC-certified teak frame. Cushioning is covered in 100% olefin, known for its UV-resistant, water-repellent and quick-drying abilities. Cover or store indoors during inclement weather and when not in use.

Dimensions: 30.00"w x 33.50"d x 27.50"h

Order now, available End of December-Early January 2024.