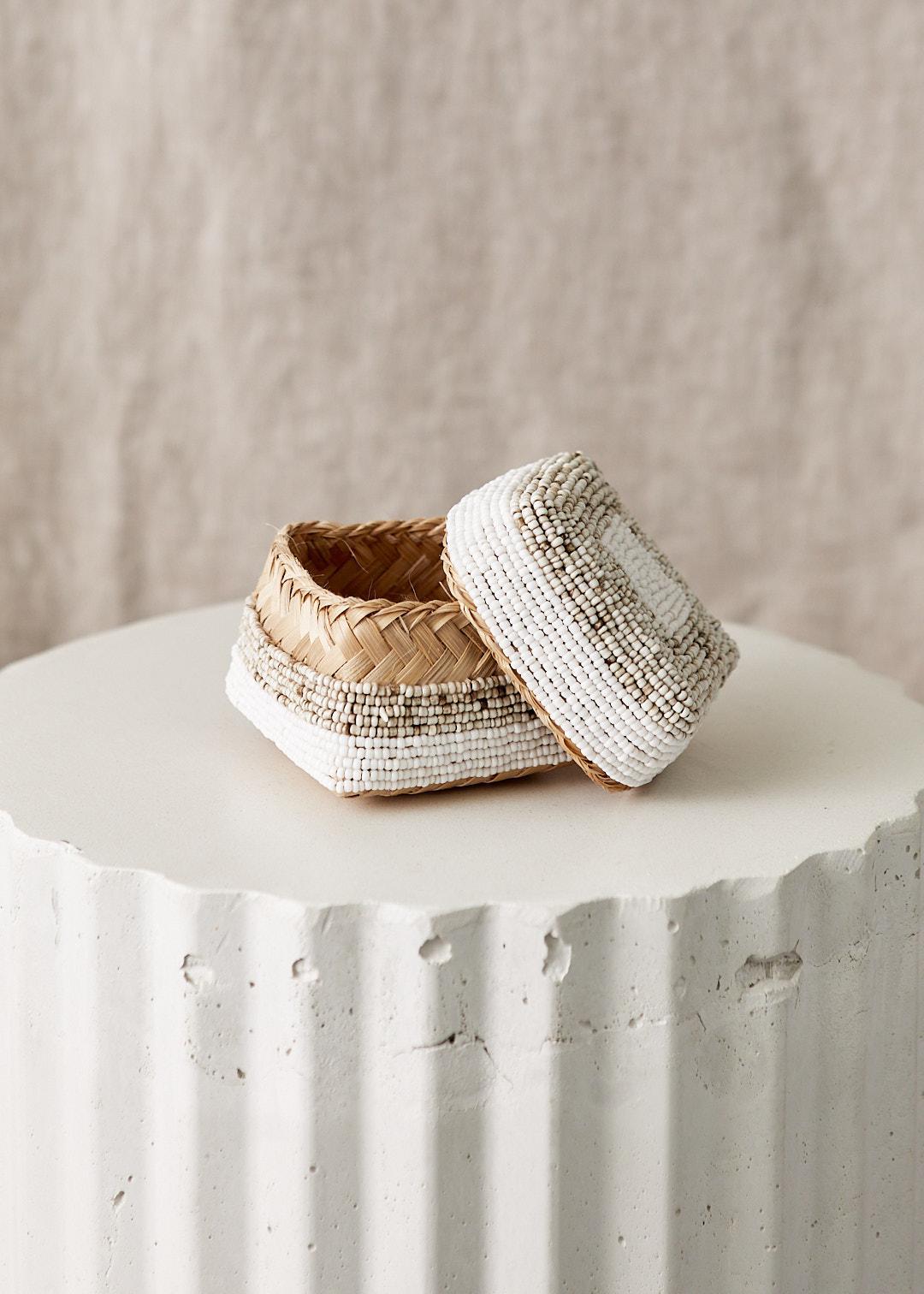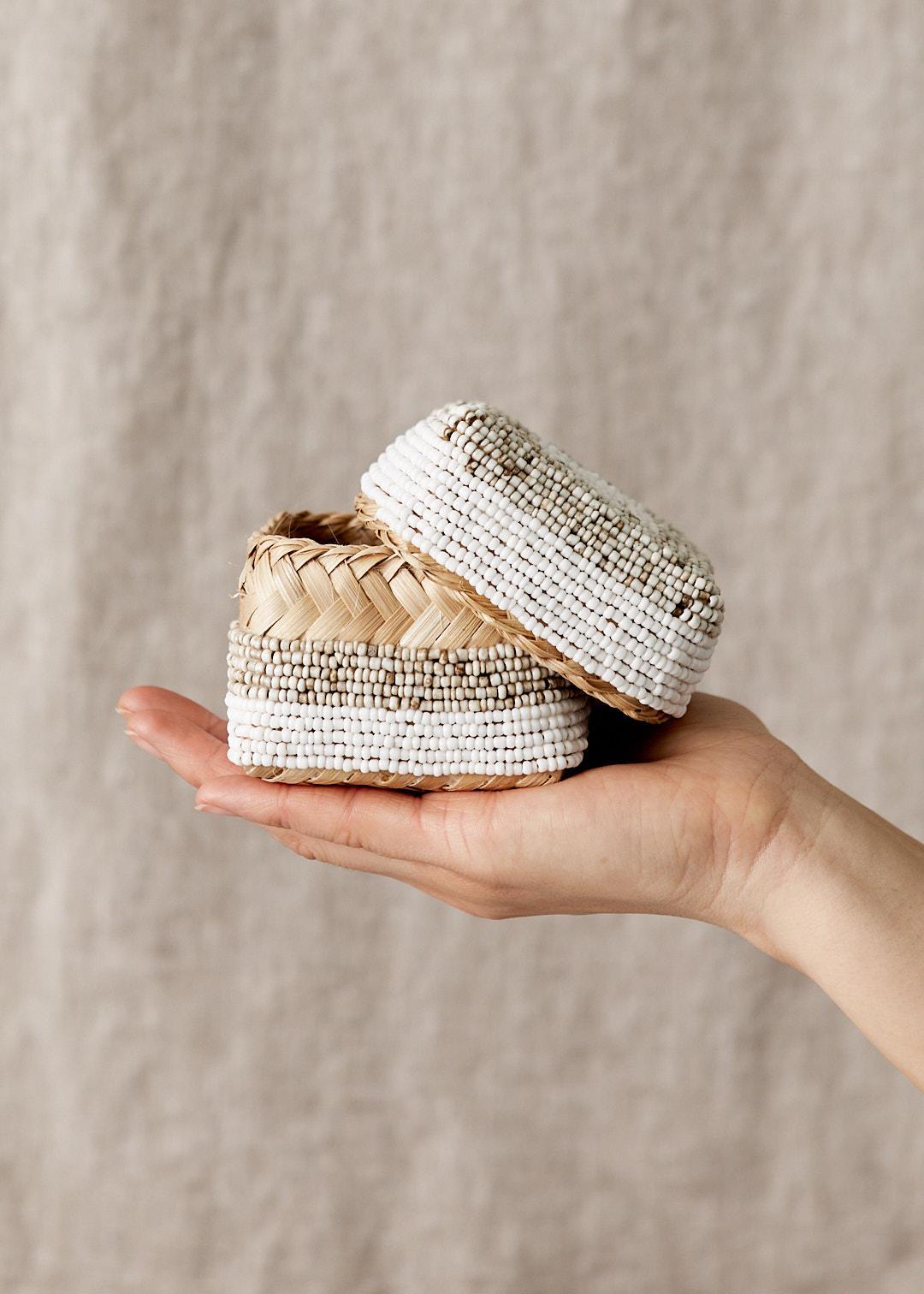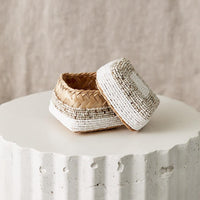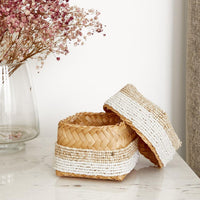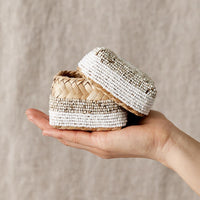 Natural & White Stripe Beaded Box
The Natural & White Stripe Box is a beautiful ceremonial mini beaded box. This box represents daily religious offerings in the Balinese culture. It would be a beautiful addition to any room and is the perfect storage space for jewelry or trinkets.

Each individual piece is handmade with love and has unique imperfections.