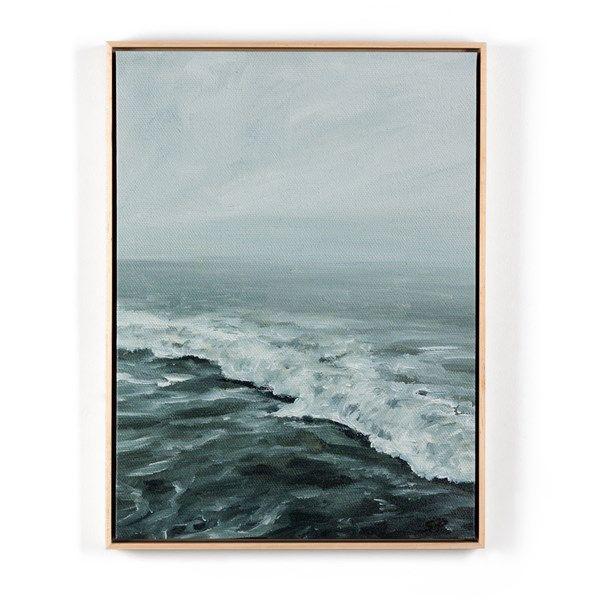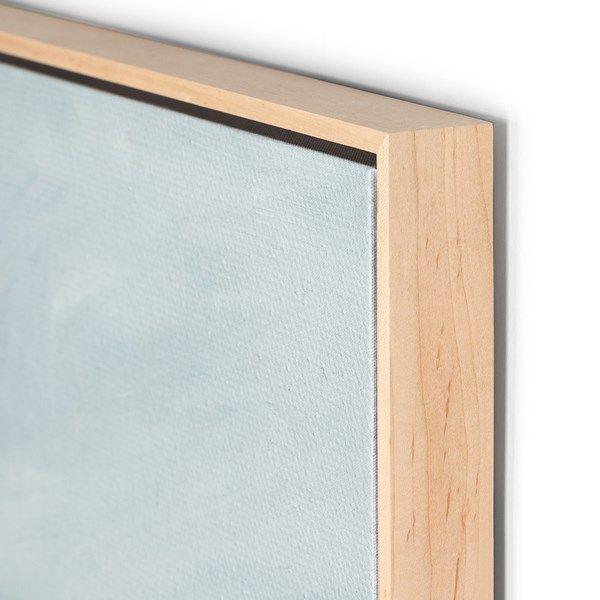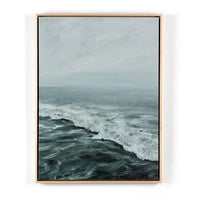 Morning Waves by Shaina Page
A Texas native now based in Southern California, artist Shaina Page draws upon her deep-rooted faith for inspiration. Using a progressive printing technique which layers ink to create tangible texture, this piece is framed within rustic walnut for a gallery-quality look. If not currently in stock, this texture-enhanced piece ships within three weeks. Handmade in Austin, Texas.

Overall Dimensions: 30.00"w x 2.00"d x 40.00"h

This item is made to order in Austin, Texas and will be ready to ship in 1-3 weeks.