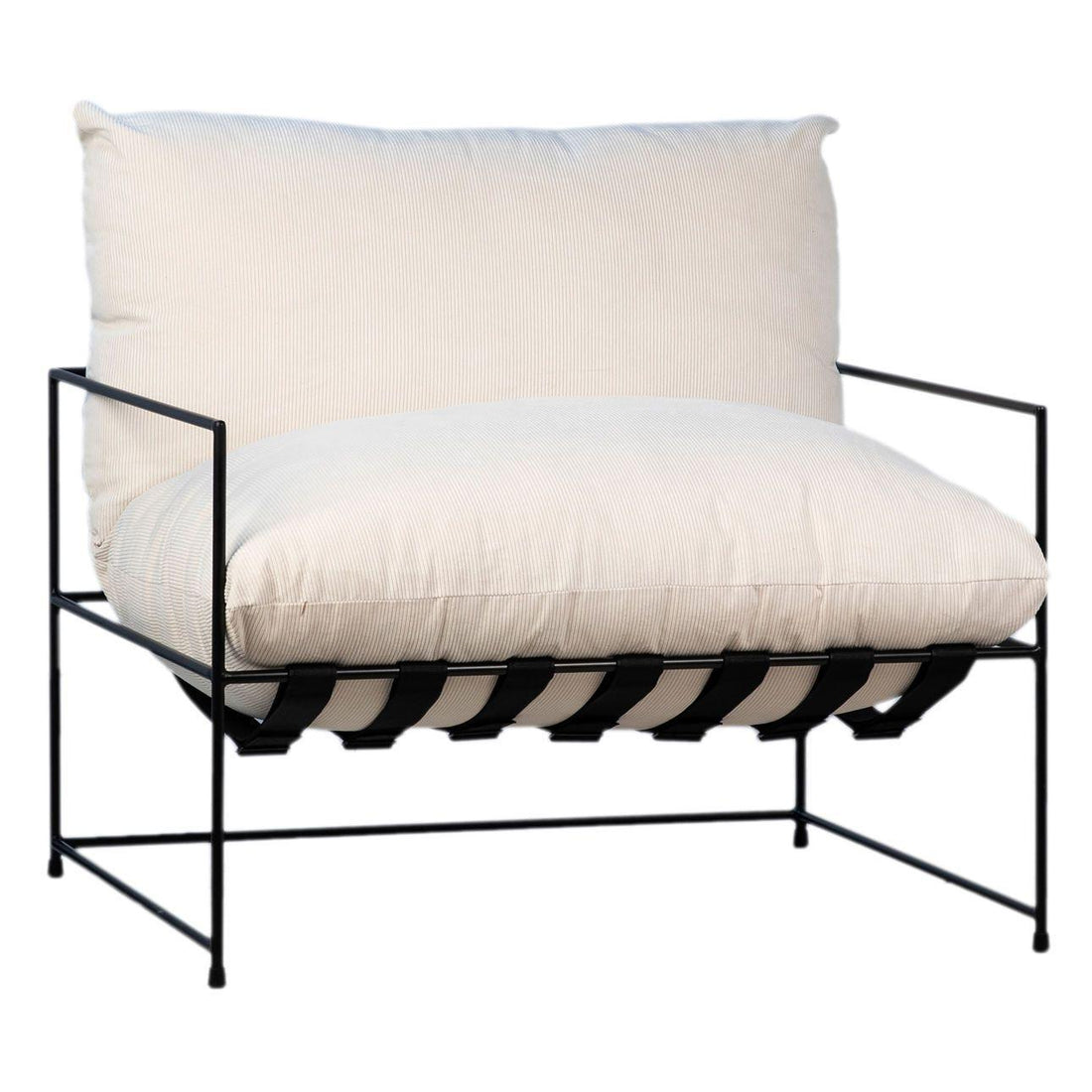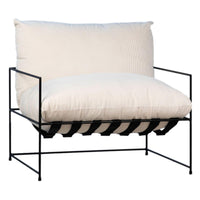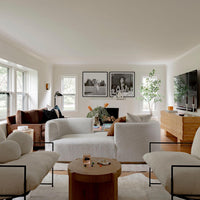 Built on a metal frame that features open rectangular sides for an airy silhouette that looks great in contemporary and transitional spaces. Seven fabric straps suspend the pillow cushion to create a comfortable seat. Wrapped in a poly-blend corduroy seat, the cushions give you just the right amount of sink as you sit.

Dimensions: 36.00"w x 36.5"d x 34.5"h

Available for delivery to the store or your door in approximately three weeks.