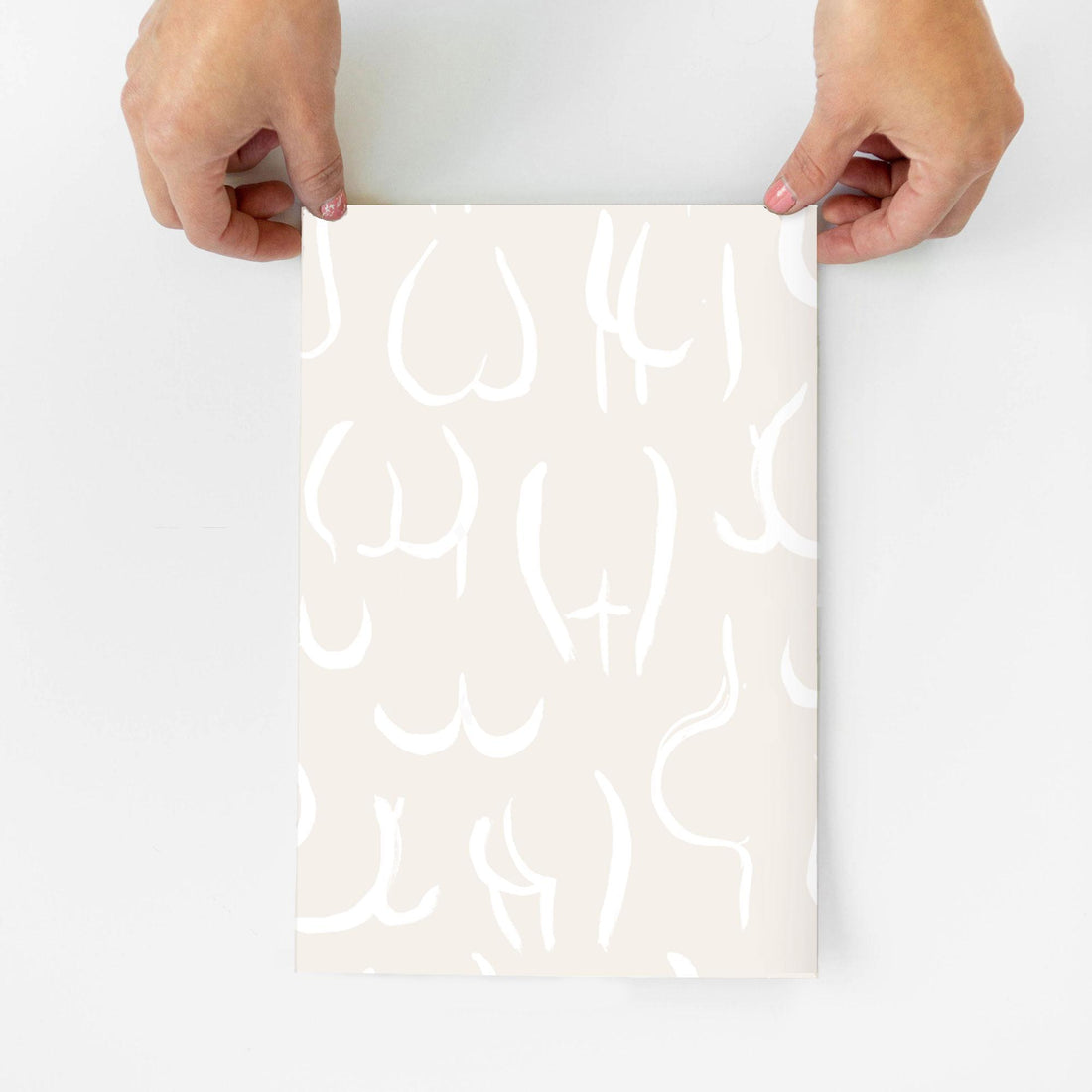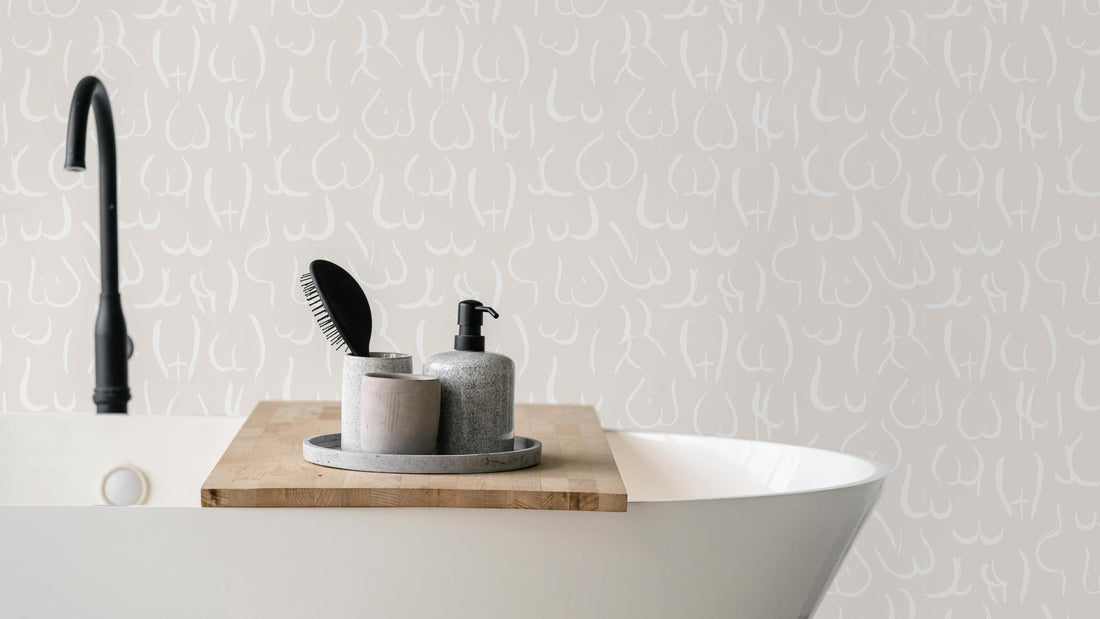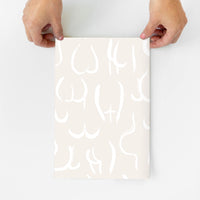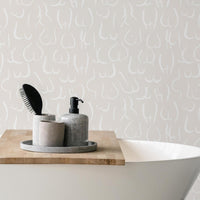 Bums Wallpaper in Nude by SheShe
Description
Details
Installation + Care
This beautiful nude and white wallpaper was created by Minnesota artists SheShe. We are so excited about this collaboration and know you will love it just as much as we do.
Years and Years ago, in a Pre-She She world, a boyfriend's naked bum was too cute not to capture permanently with some paint and paper. For years this bum worked on different projects, but always hoped that he could fulfill his creative destiny and become a wallpaper.
Then as the handsome boy resurfaced, so did the painting of his bum. In those blessed years between the first bum and now, lessons were learned and love and respect was developed for so many more people from all walks of life.
So, in the spirit of inclusivity as well as learned wisdom, we realized that bums of all shapes and sizes were in fact perfect and ideal, not just this one.
And so, said bum was joined by and immortalized with many other respected bums from our lives to be shared with all of you.
Roll: 18" wide x 33' long, 49.5 sq ft.
Match: Straight Match
Repeat: 19.8"H x 18"W
Finish: Pre-trimmed
Material: Non woven
Highly durable and fade resistant
Washable with mild soap and water
Strippable removal
Class A fire-rated
Made in USA
To calculate the square footage of the space, it is recommended to combine the width of each wall, then multiply this number by the ceiling height. Next, divide this number by the square footage of a single roll of wallpaper to determine the number of rolls required. Always round up to account for pattern repeat and variation.

Due to the printing process, there may be color variations in different print runs. We suggest purchasing all wallpaper needed for a project at one time for the best color consistency.

For best results, we recommend professional consultation and installation. Wallpaper is not prepasted; adhesive is required. Apply paste to the wall for all non-woven wallpapers.