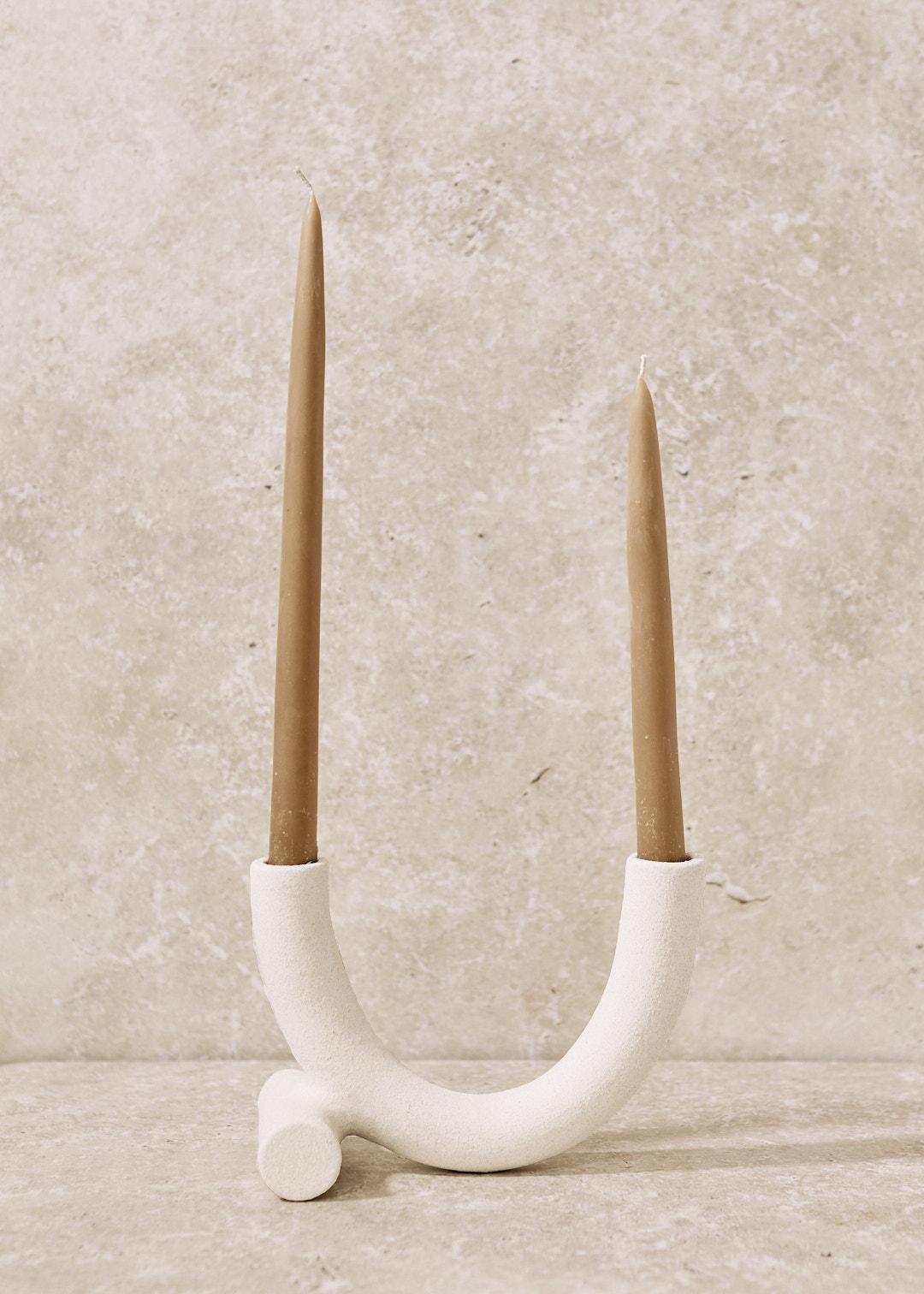 Harmony Dual Candle Holder
As unto a melody, this luminaire complements every setting, from the dining room table to the bedroom with a nod to midcentury modernism. 

Mindfully Made - Each piece is individually hand-crafted by Los Angelese-based potters. No factory molds here, so you may see some variations in the design.
8" L x 3" W x 5.25" H