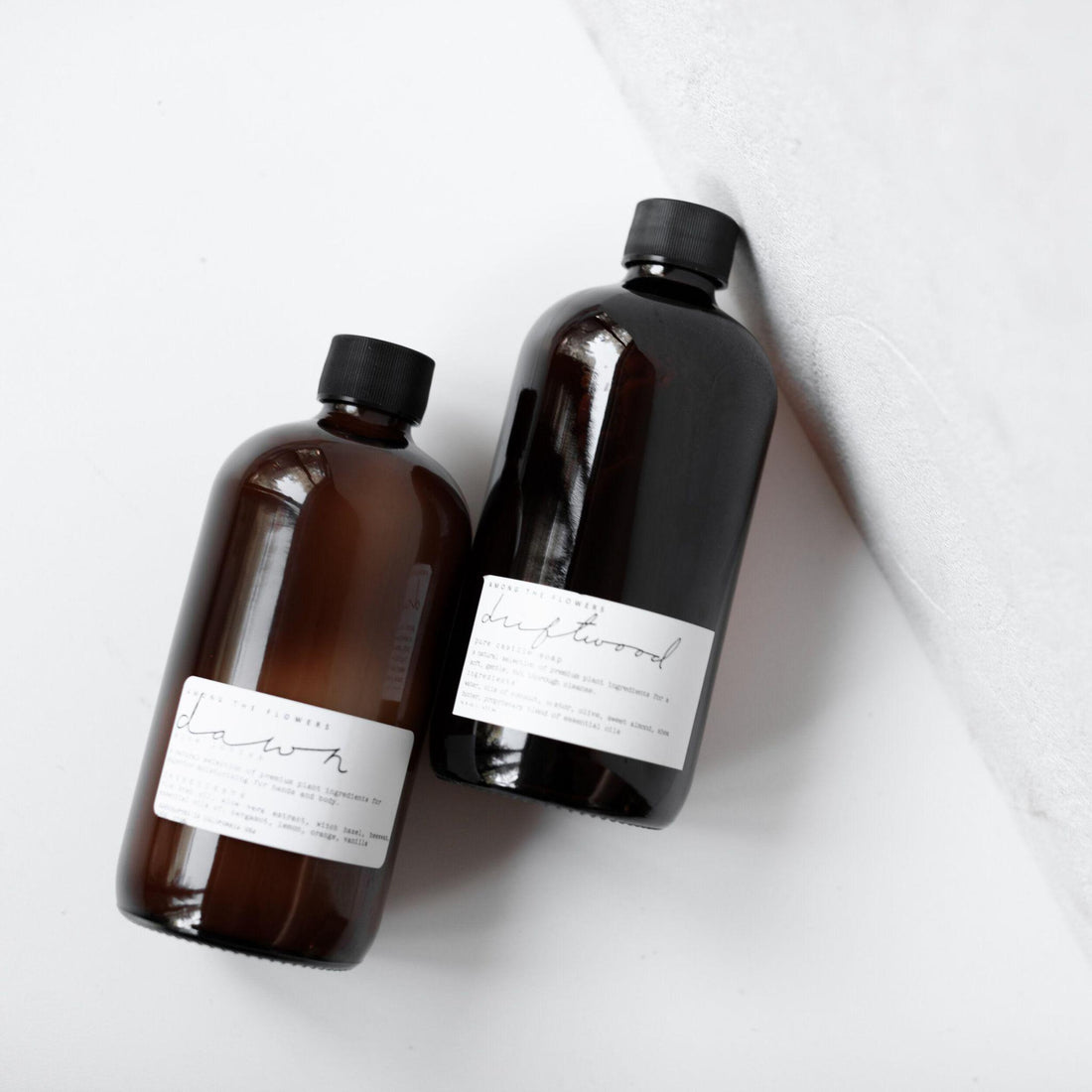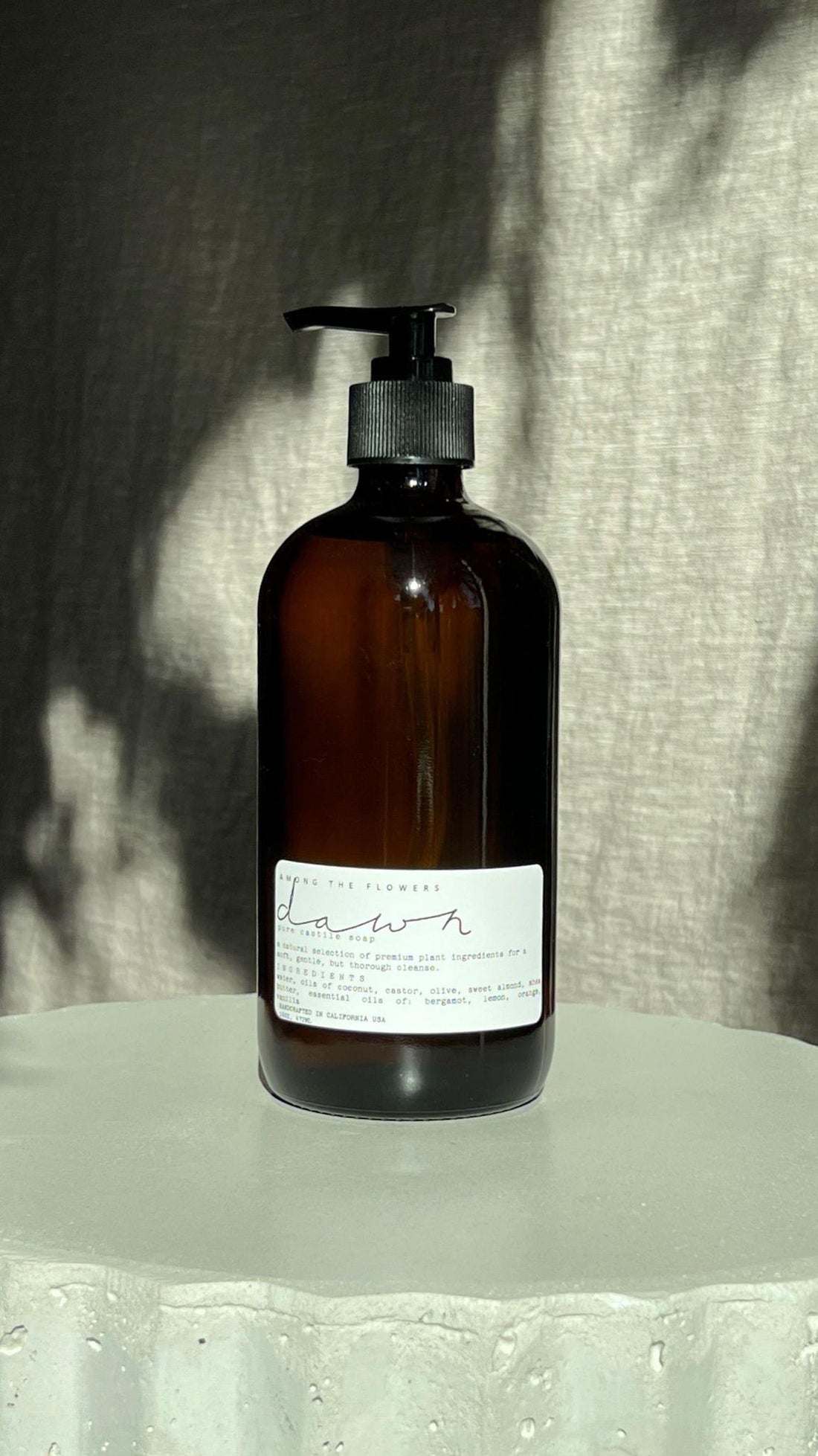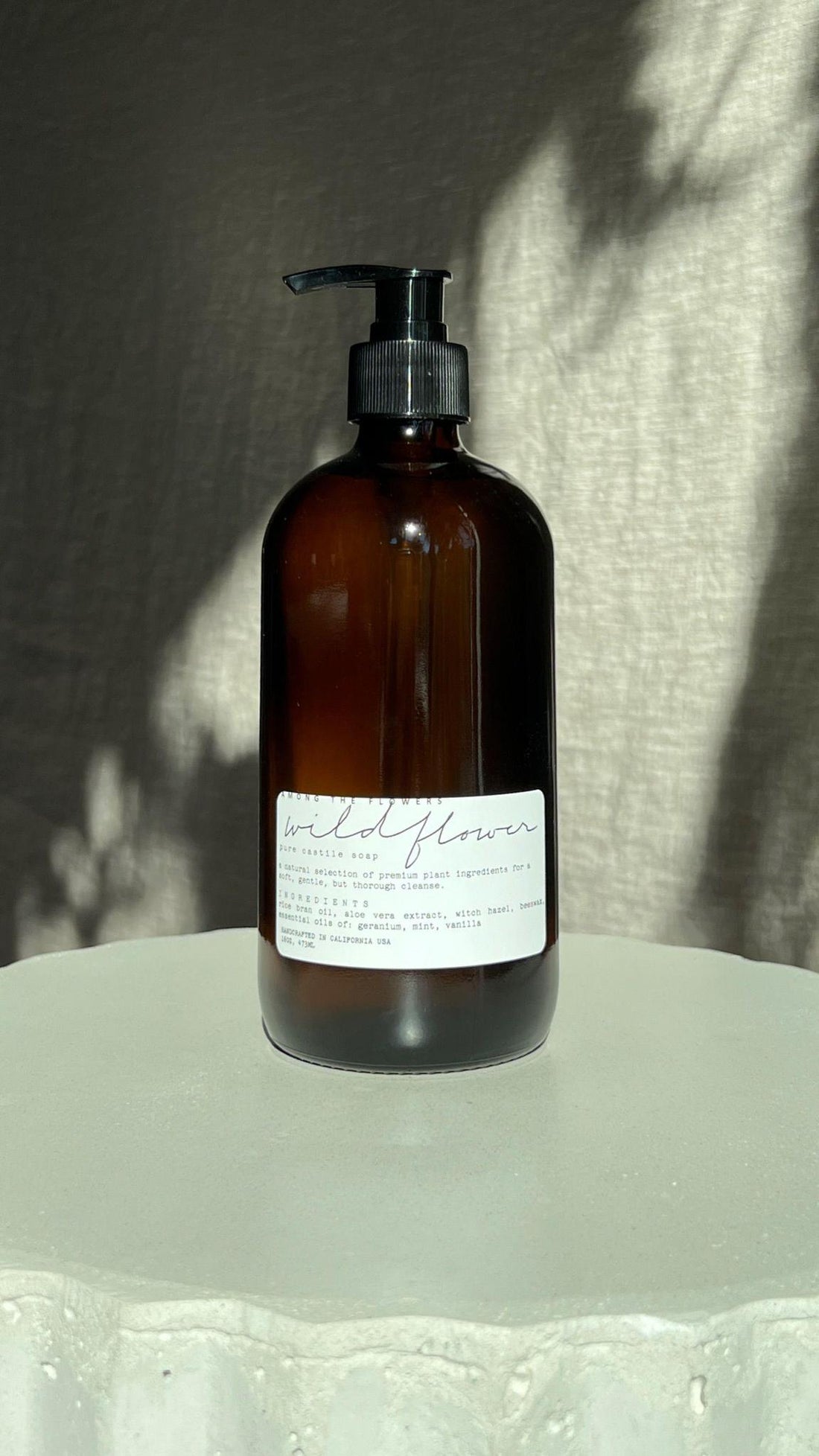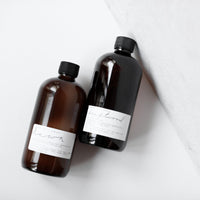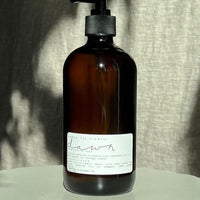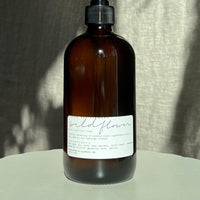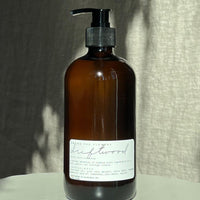 Dawn - A vibrant blend of sunny essential oils, lemon, orange, bergamot,  and vanilla. 16 oz.

Wildflower - A soft floral scents from geranium, vanilla and mint essential oils. 16 oz.

Driftwood - A grounding, earthy blend of cedarwood and palo santo essential oils with light, sweet notes of vanilla absolute. 16 oz.