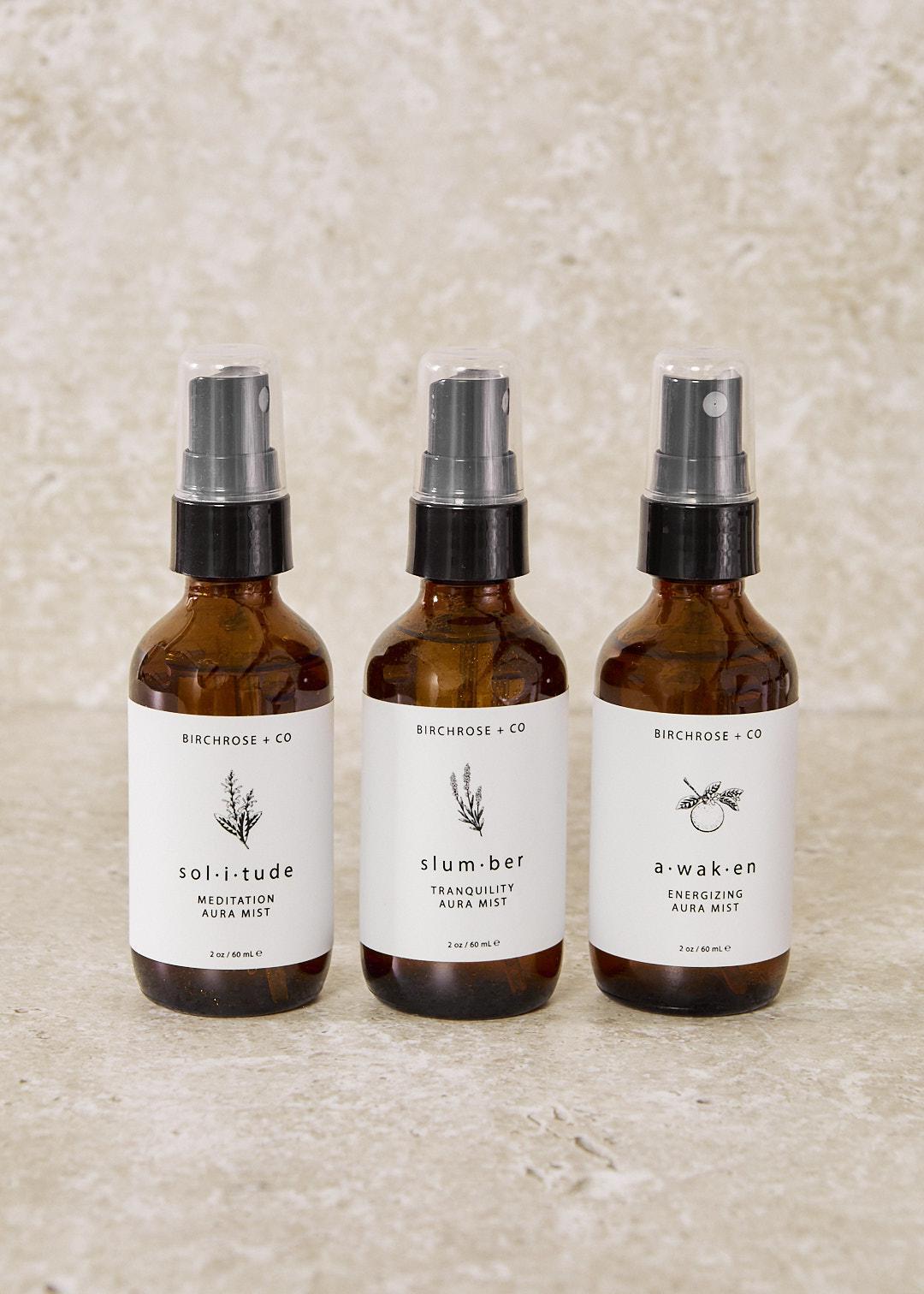 To Use: Spray in your environment, on your linens, and on yourself to reset + refresh.

Slumber: A soothing blend to relax the mind, calm feelings of anxiety, + promote restful sleep. Notes of lavender, chamomile & citrus

Awaken: An uplifting blend to energize the mind, encourage creativity + elevate your mood. Notes of grapefruit, lemon, eucalyptus.

Solitude: A grounding blend to clear the mind + remove negative energy from your space. Notes of white sage, palo santo, citrus.

Ingredients: Distilled Water, Organic Cane Alcohol, Proprietary Essential Oil Blend.